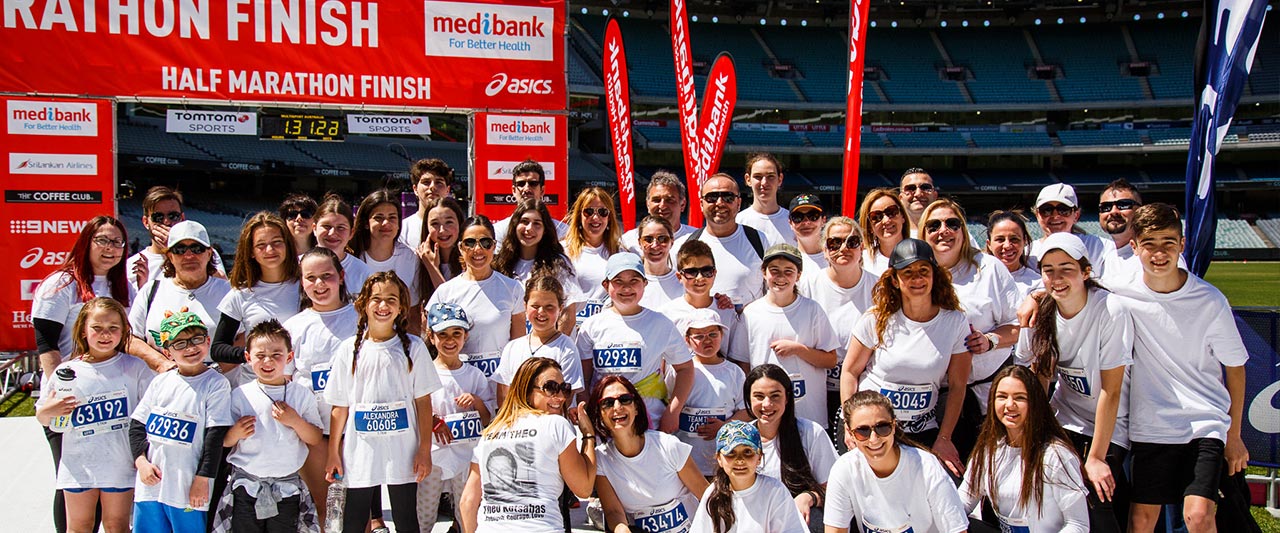 WELCOME TO THE 2018 MEDIBANK MELBOURNE MARATHON FESTIVAL FUNDRAISING PAGE
On Sunday, 14th of October, 2018, come and take part in Melbourne's premier running festival and help to make a difference! This is your chance to run, jog or walk your way through the streets of Melbourne and finish on the hallowed turf in the MCG!
Whether it is completing the 3km walk with friends and family, taking on your first full 42.2km Marathon, or just aiming for a new a personal best time, there is an event for everyone! Don't miss this chance to get outside, get active, and go the extra mile by fundraising for an amazing charity.
What we have achieved so far!
HOW TO GET STARTED
Select from our premier charity CPEC, other partner charities listed below, or choose your own.
The Cerebral Palsy Education Centre (CPEC) is Celebrating its 12th consecutive year as the Official Charity for the Melbourne Marathon!
WHAT IS CP AND WHO IS CPEC?
CPEC is the only Centre of its type in Australia and provides intervention services for children aged 12 months to 18 years of age. CPEC has been recognised around the world for its specialised therapy programs, and is a leader with its comprehensive Transition to School programme with over 80% of the children attending CPEC going to their local kinders or mainstream schools.
For more information, visit www.cpec.org.au





Top Fundraising Individuals
Share this page
Powered by